Deploy to an environment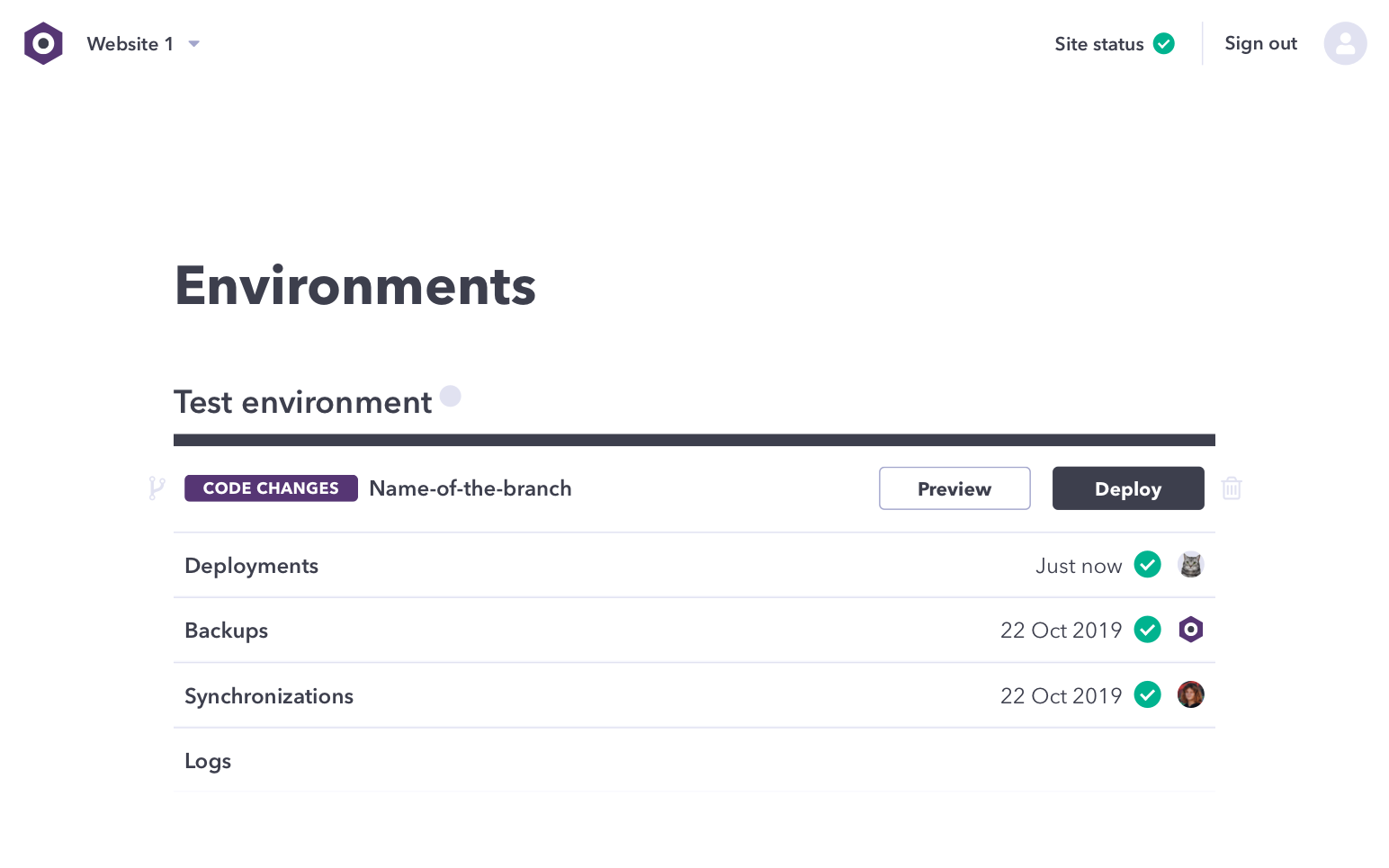 Deployments are a breeze with WebOps. Just click the big "deploy" button next to the branch of your choice.
Select a site
From the WebOps Dashboard select your desired site to load the Environments page. On the environments page you will see your most recently pushed branches. If the branch you wish to preview is listed here, you can start a deployment immediately by clicking the "Deploy" button next to your branch's name.
Select an environment
If your branch isn't listed on the environments page, click the "Deployments" item under your environment of choice to see a full view of available branches.
Deploy a branch
Find your branch in the environment you want to deploy to and click the "Deploy" button for the listing. Deployment will take few minutes, during which time you won't be able to perform any other deployments.
If you need to, you can roll back your last deployment and return your site to its previous state.