Power tools for content strategists
OnPoint Content Auditor is a one-stop collection of analysis tools and reports for your website. It automatically analyzes a site's user-facing content, producing all of the basic (and not-so-basic) details that a content administrator needs.
Crawl your site
with a click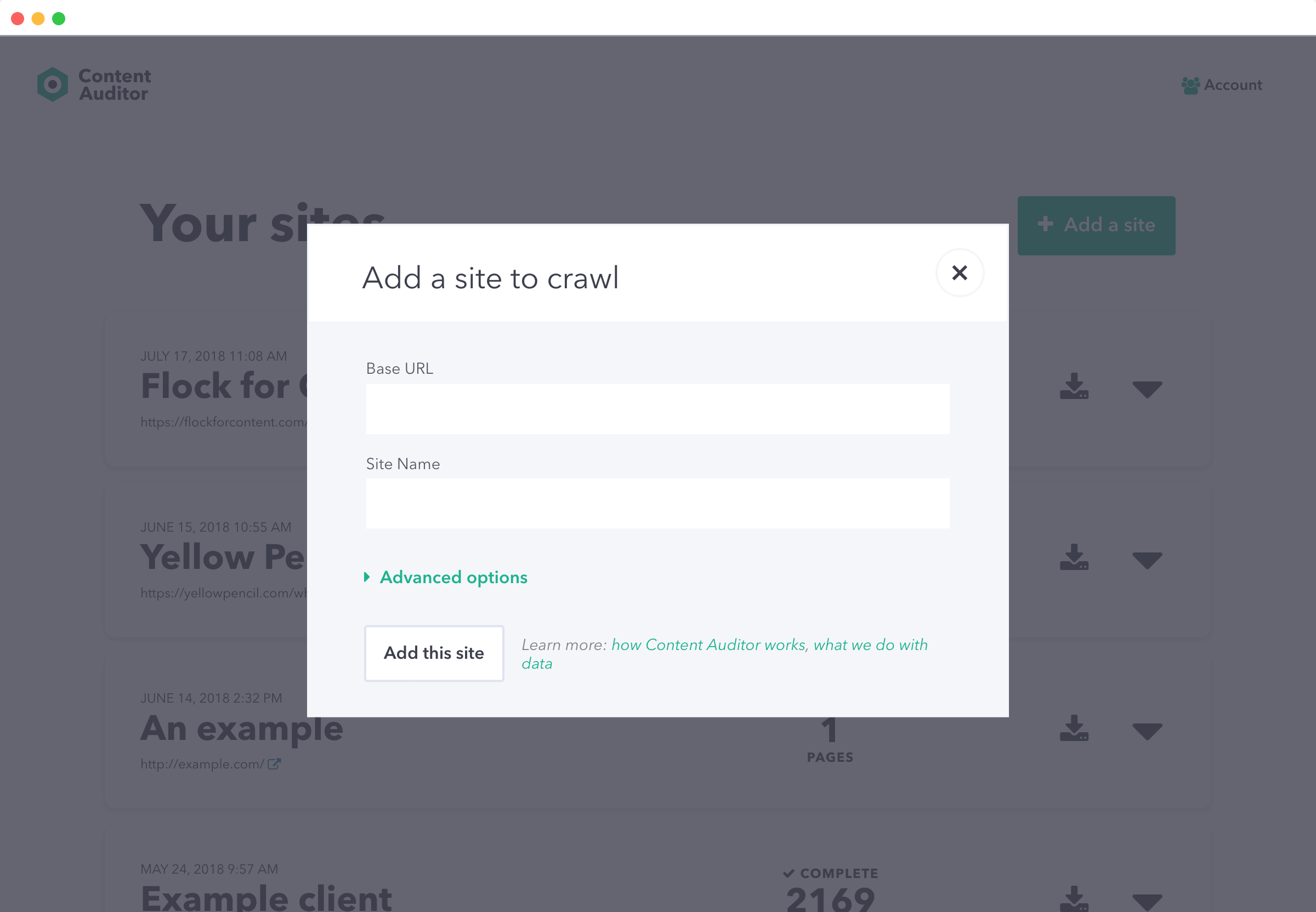 Crawling sites is quick and easy. Just enter your URL and give your site a name. OnPoint Content Auditor will crawl your site, find all of its user-facing content, and ping you when it's done.
Big repo
rt

s for
big content
The Reports page brings you a pro's analysis of your content at a glance. Get details on the site as a whole, or create separate reports on smaller groups of pages. Find broken links, duplicate content, and check each page's reading level.
So
rt

& filter by
any attribute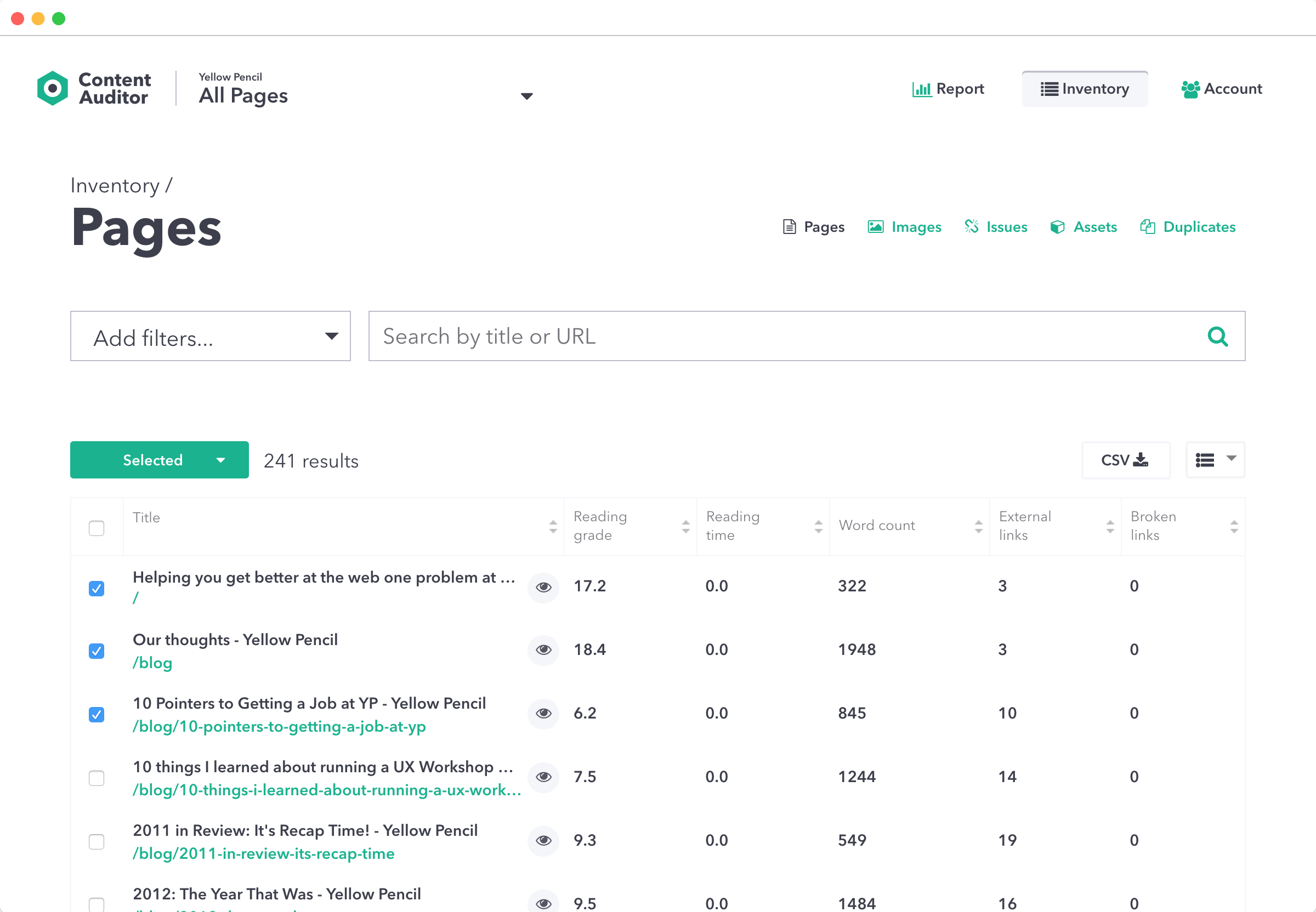 The Inventory isn't just a list of pages. It's a one-stop spot for filtering, grouping, and diving deep into your content. Choose the details you want to see for a set of pages or the whole table. Or, dig into a single page in depth.
And more!
Adjust the scope of your audits on the fly
Sometimes you just want to focus an audit on just part of a site. Use the Scope feature to generate reports and inventories on the data that's important to you.
Reading levels and complexity grades
Check the reading grade levels for every page of your site. Zero in on content that every user sees, but not every user can understand.
Expo
rt

audit data for your own use

Prefer to work in your own tools? Export all your data with a single click, or work in the inventory to filter and group specific data to work with.
Sign up today
Beginner
Free/month
Try out the full app with some limitations
Consultant
$30/month
The reports and inventories you need for your freelance gigs
3 users
10 active sites
100k pages / site
Team
$75/month
Collaborate on content audits within teams and small agencies
10 users
30 active sites
100k pages / site
Agency
$199/month
Scope out potential client sites before you start a project.
50 users
Unlimited
100k pages / site